When we first learned we were going to Queensland, we weren't sure if there would be anything fun for kids in Brisbane.  Fortunately, we were pleasantly surprised to discover there is loads to do with littles in the great Australian city!
We stayed in the Brisbane Central Business District but that definitely did not deter us from finding things to do to entertain the little one. We had so much fun everyday! Here are my five favorite places to visit with kids during a holiday in Brisbane.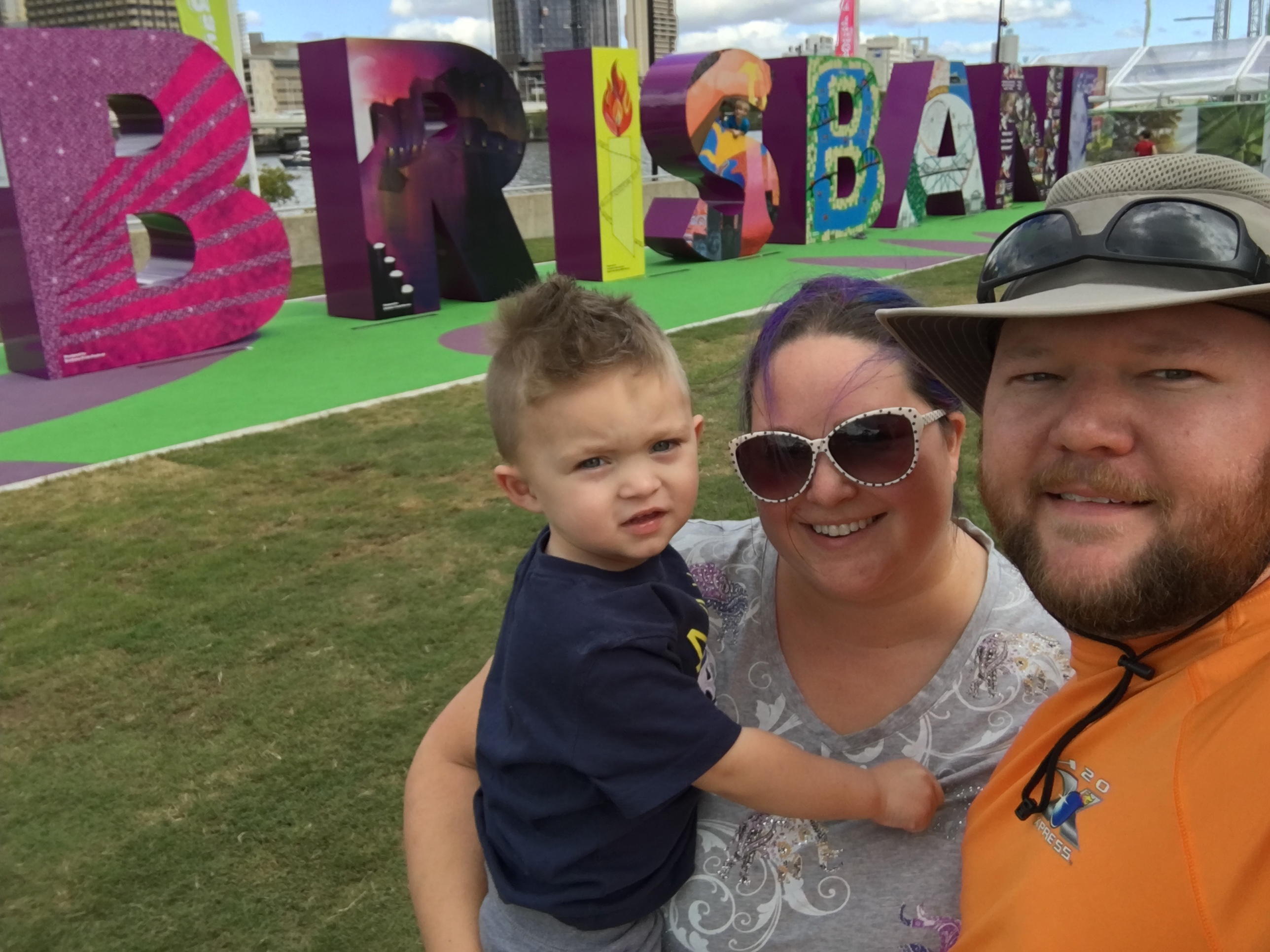 5. Roma Street Parkland
Roma Street Parkland is a little further out on the edge of the CBD, but it is worth the trip. You can spend an entire day exploring this massive park and gardens. There are a couple of food trucks and cafes for snacks or lunch.
There are lots of different areas with a lake in the middle, and different water features, rainforest area, lakeside meadows and amphitheater for performances and events and more than we managed to cover in half of a day.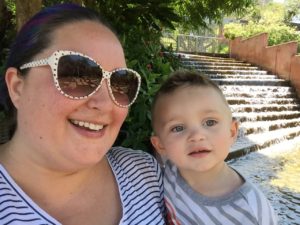 The highlight for us was the Children's Garden. It was a very unique , natural looking play structure that was integrated beautifully into the garden surroundings.
My little one was absolutely thrilled to ride on the free train through the park!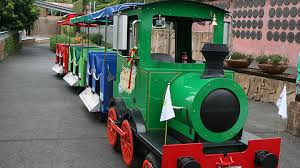 4. City Botanic Gardens and Playground
This is the oldest city park in Brisbane and it is HUGE! It was about a 5 minute walk from the door of our apartment and we spent many happy hours there during our month in Brisbane. The park runs along the banks of the Brisbane river and we loved to walk along the wide paved path down the river to check out the boats.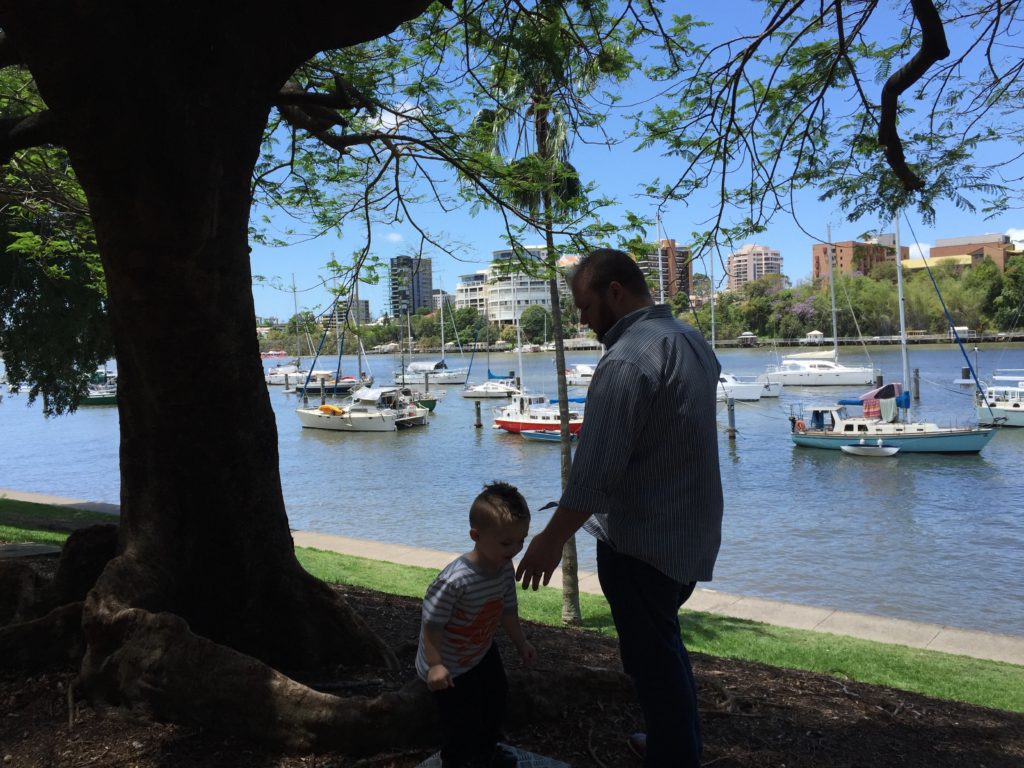 There are ornamental ponds with ducks and tons of Australian Water dragons to be spotted along the walkways. beautiful floral areas with plenty of shade for a quick rest or a picnic.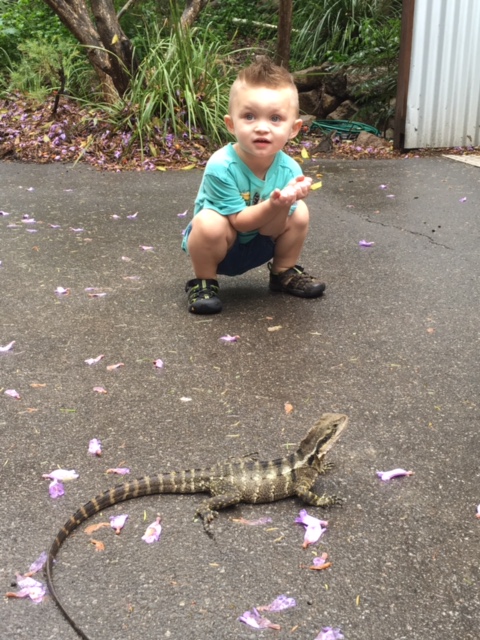 The most entertaining part was the new all abilities playground. There were slides of all sorts- bumpy, twisty, tall and short! Swings for kids of all ages and abilities and a carousel that was wheelchair accessible, a whole section with musical tubes and a sand area with diggers.
Jameson's very favorite was a tower at the top with hypnotizing sand and bead wheels.
3. Southbank
When we left our Brisbane apartment, we could take a stroll through the botanical gardens, then enjoy cutting through the University of Queensland campus, over a pedestrian only bridge and that brought us to Southbank Parklands.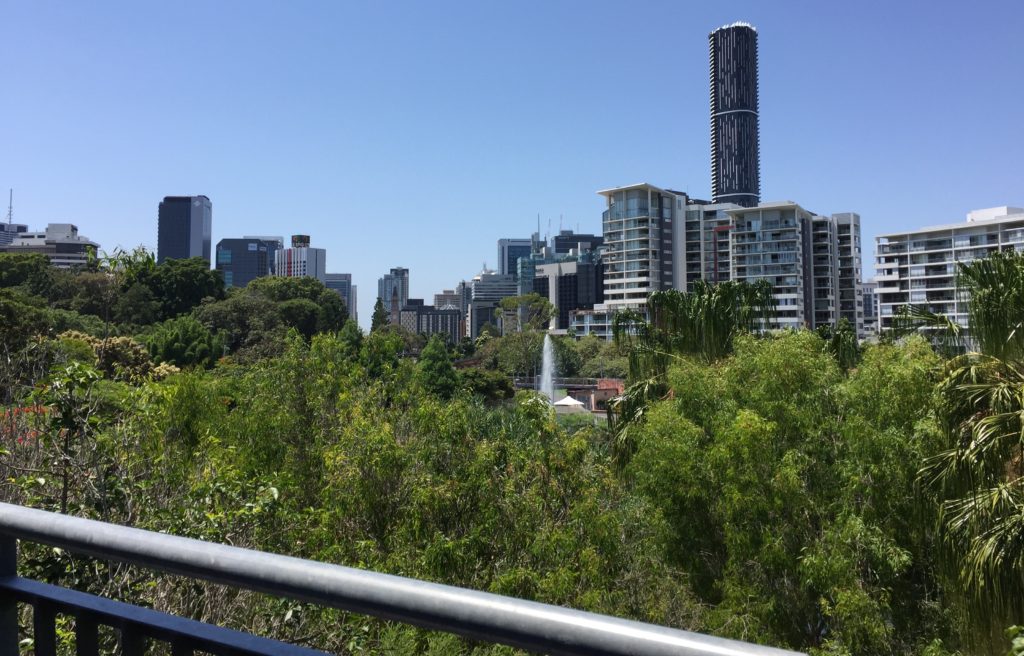 There are tons of delicious restaurants and always something to see. We loved to go there on Sunday afternoons before dinner and walk through the beautiful pathways covered in purple bougainvillea, stop at the playground, listen to live music and then find somewhere for dinner.
If we wandered over the bridge on a Friday or Saturday, we often stumbled across fun activities. Little festivals with performances and food trucks and it was always so fun and interesting!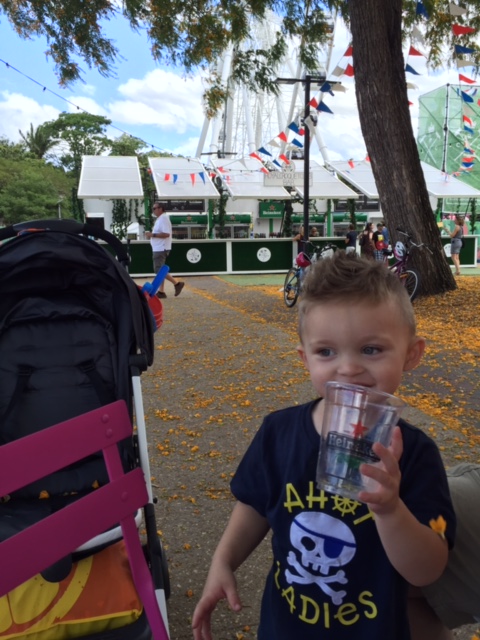 2. Aquativity
I had never seen anything like Aquativity before!! I was born and raised in Texas and we like to say that everything is bigger and better in Texas. But we have nothing on this awesome family park!
It is an interactive water play area along the Brisbane River and overlooking the city with tons of different options. There is a shallow sand beach with palm trees and clean water, a huge swimming pool that looks like an oasis in the middle of the city, a super fun splash area with all kinds of fountains and sprayers, and a river to wade in.
I wish every city had something like this park, especially because it was amazing to me that it was completely free and open to everyone. We went there every couple of days and never got tired of it.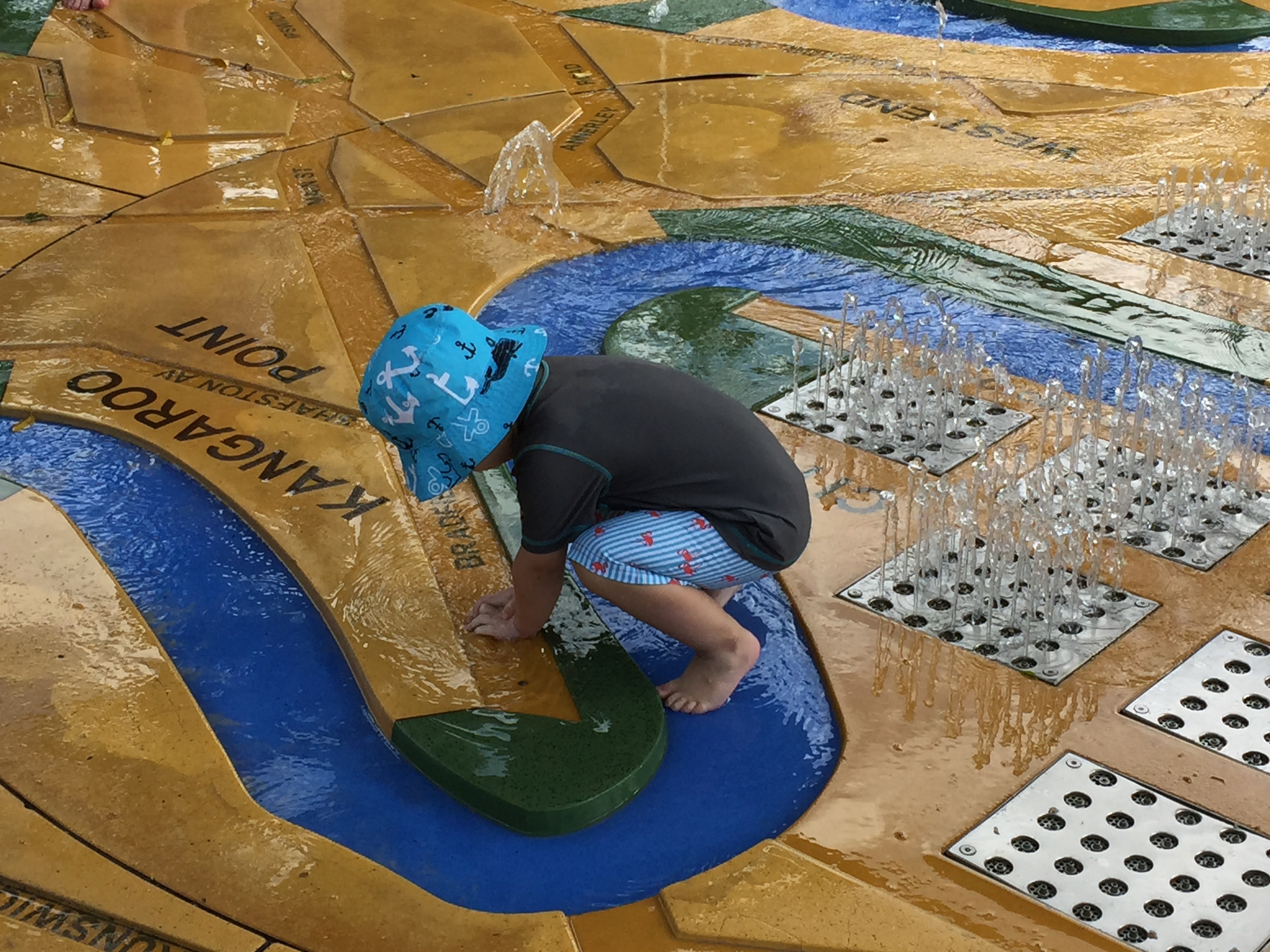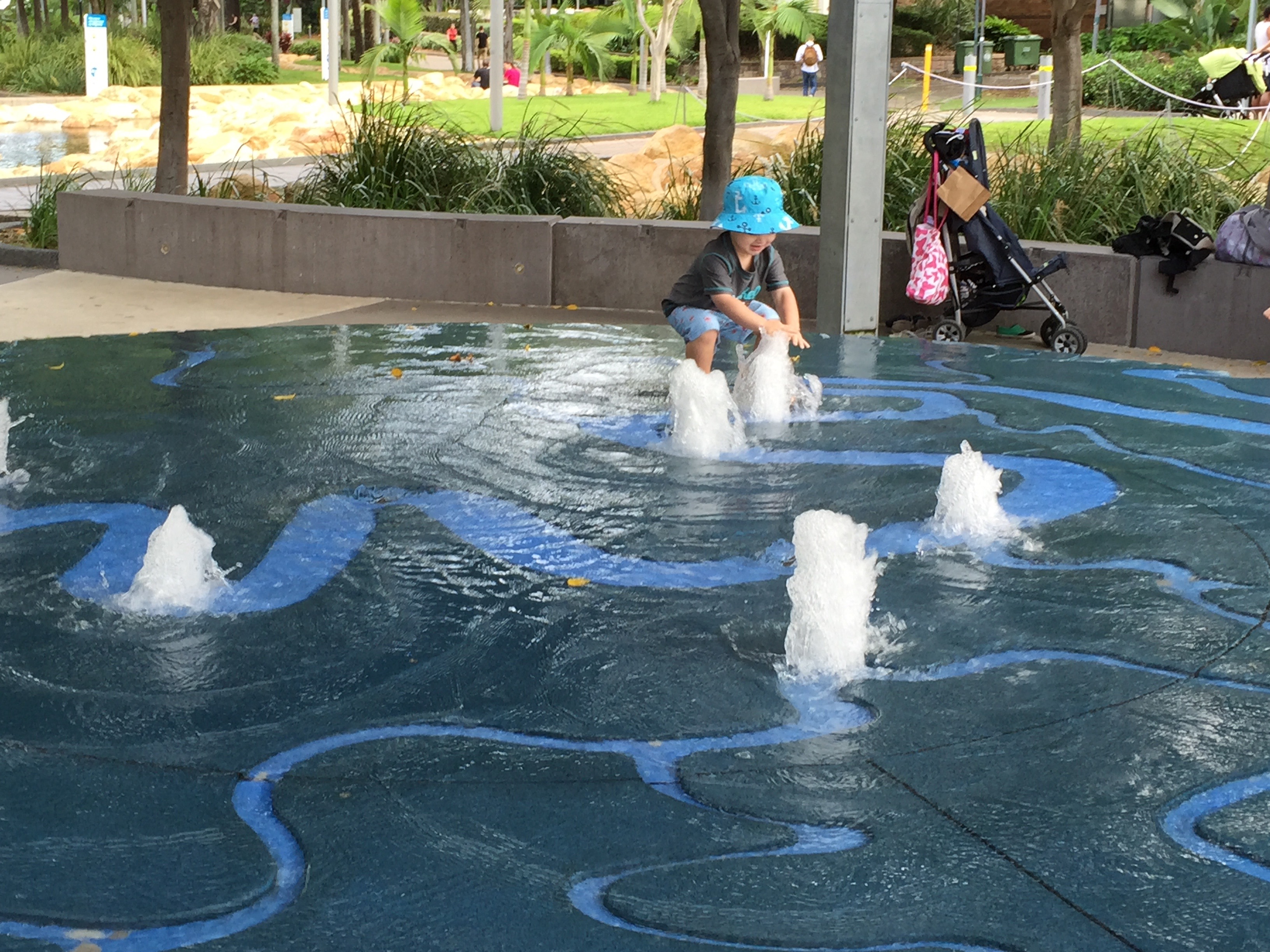 1. Lone Pine Koala Sanctuary
Lone Pine is a little bit outside of Brisbane in the suburb of Fig Tree Pocket, but it is definitely something that you dont want to miss if you are in Brisbane with your kids! We took an uber and it was about a 20 minute drive. You can also take the opportunity to use the Rivercat Ferry system as your transportation from the heart of the CBD.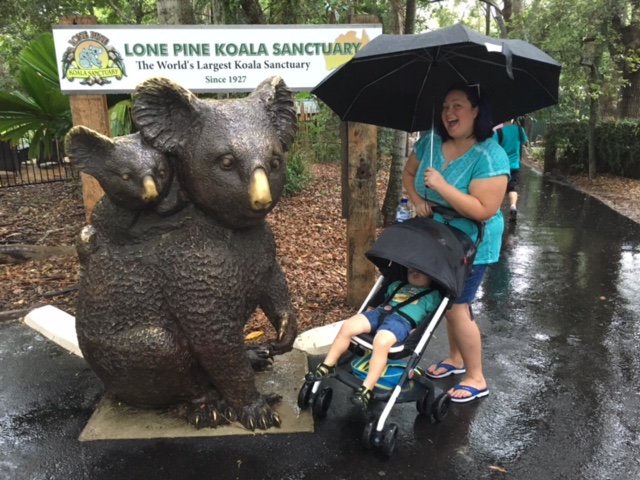 Lone Pine is the world's oldest and largest koala sanctuary. It is a combination of a sanctuary and an intimate zoo. We chose to visit Lone Pine on our first full day in Australia. It was a perfect way to begin the trip, Jameson was excited to see all of the native and special animals that call Australia their home. This sanctuary allows alot of interaction with frequent zookeeper talks. We were able to touch a dingo, skink, and snake. Plus we hand fed and pet countless Kangaroos!
We were so happy to see a mama kangaroo, because Jameson's top item on his Australia bucket list was to find a kangaroo with a joey in his pouch. He spotted one on the first day and jumped up and down in excitement!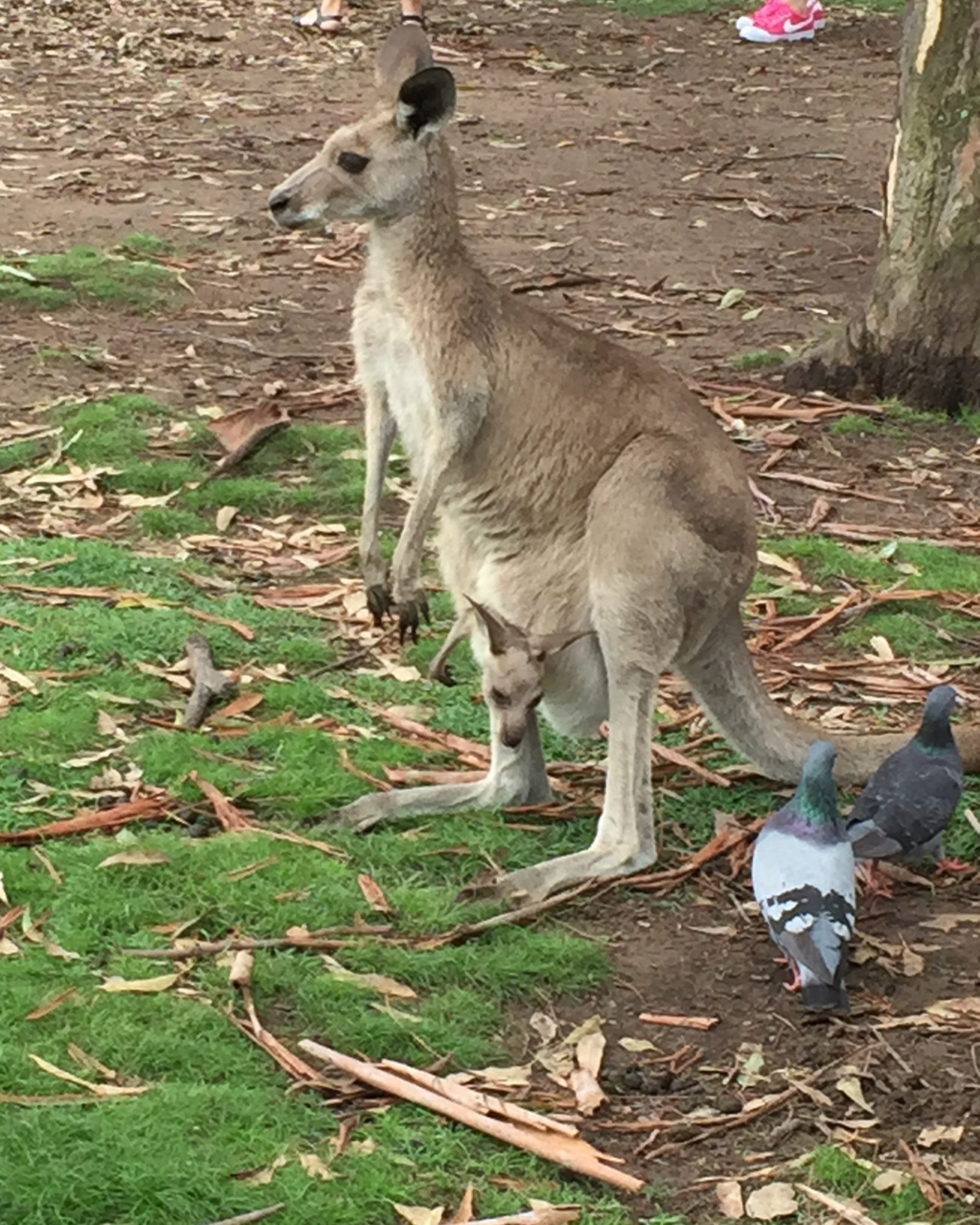 Can't Miss This
We also chose to purchase the passes to hold a koala and have our photos taken. It was definitely worth it! We all loved it and my 3 year old still talks about giving the soft and fluffy koala a hug! The staff did a great job with him. We weren't sure if he would be intimidated to hold the koala because they are almost as big as he is and have sharp looking claws. But the zookeeper went and got a young and smaller koala and held it on her arm in his lap, then ducked down below the frame of the photo but had him put his arms around the koala so that it looked and felt like he was holding the koala.
I hope this list helped give your some ideas for fun outings with your kids in Brisbane. We enjoyed our time there as a family very much and found that there was always something fun to do and see! Have you been to any of the places on this list? I would love to hear about your visit!